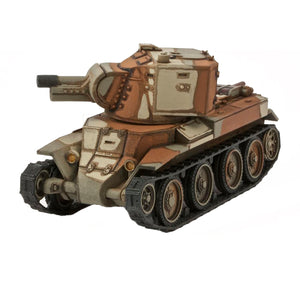 The BT-42 was an assault gun used by Finland.  The tank was used in the Continuation War with the Soviet Union between 1941 and 1944.  The vehicle combined the captured Soviet BT-7 and the British 4.5" howitzer.  Eighteen units were constructed.
This model kit is supplied unassembled and unpainted.  Magnets are included for mounting the turret.
Our resin cast products are manufactured in our facility in Sandy, Utah. We maintain some level of stock of each kit, but many are Build to Order and will ship within 3 business days of order receipt.