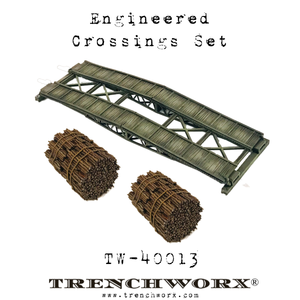 This model is a 1/56 (28mm) scale model kit consisting of resin and 3D printed parts. This model is supplied unassembled and unpainted.
This product includes:
2 Fascine Bundles (resin)
1 Deployed Small Box Girder (resin and 3D print)
Our products are manufactured in our facility in Sandy, Utah. We maintain some level of stock of each kit, but some are Build to Order and will typically ship within 3 business days of order receipt.